We are excited to welcome Michael Tushman, Professor at the Harvard Business School and Andrew Binns Director and Co-founder at Change Logic to the Center for the Transformation of Work community meet-up to discuss their new forthcoming book, Corporate Explorer – How Corporations Beat Startups at the Innovation Game.
WHEN: Thursday, January 20, 12:00 pm -1:00pm EST
WHERE: Zoom
HOW: To join this meet-up please register here.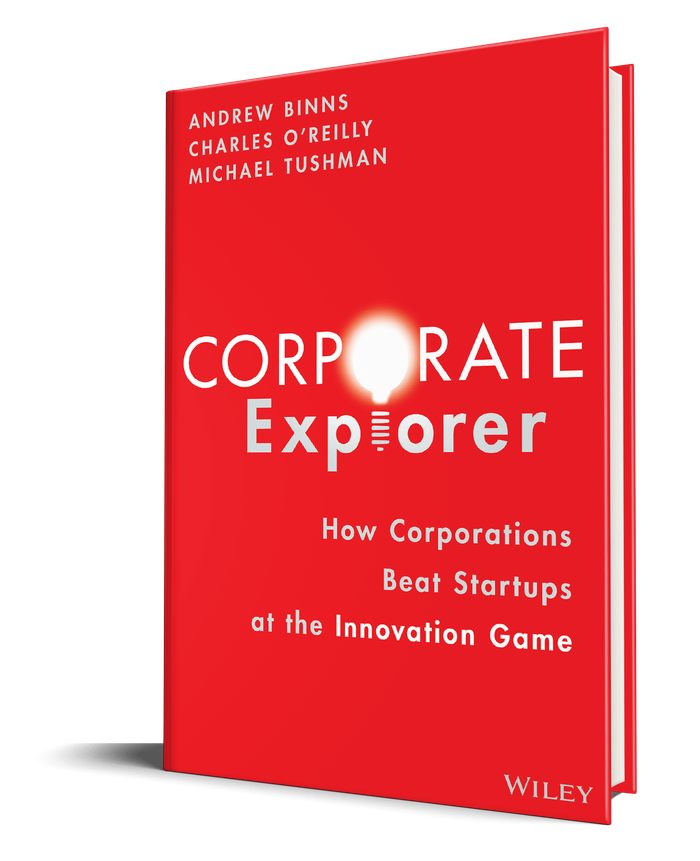 Innovation used to be seen as a game best left to entrepreneurs, but now a new breed of corporate managers is flipping this logic on its head. These Corporate Explorers have the insight, resilience, and discipline to overcome the obstacles and build new ventures from inside even the largest organizations.
Corporate Explorers are part entrepreneurs, using innovation disciplines to jump start cutting-edge ideas, and part change leaders, capable of creating support for investment. They see that corporations already own the ideas, resources, and—critically—the talent to build new ventures. Companies like Amazon, Microsoft, Bosch, LexisNexis, and Analog Devices enable managers to put these assets to use and gain an upper hand over startups that threaten to disrupt them.
Corporate Explorer is a guidebook to the practices that enable these managers to go from idea into action. It demonstrates how success is not only possible but may offer entrenched companies better odds than venture-capital backed startups.
You can pre-order a copy of the new book here.

ANDY BINNS
---
The Center for the Transformation or Work (CTW) exists to activate a new way of working. One that aligns how people work with the work they do. A way of working that is open, inclusive, dynamic and agile. An approach we believe to be the best way to help organizations and workers achieve their full potential.
The CTW was founded and is powered by Open Assembly, but would not exist without the dozens of talented individuals who have helped from this non-profit organization that aims to transform work for a billion people by 2025.
To learn more about the CTW visit: transformationofwork.org